Obituary for Robert Henry Nienkerk
Robert Henry Nienkerk
Born at home Dec. 18, 1927, in Woodstock, Pipestone County,  Minn., died June 20, 2015, at Methodist Hospital in St. Louis Park, Minn., at age 87 of an extended illness. Bob lived a life of loyalty, commitment, patriotism and passion. No one was ever in doubt as to where he stood on an issue or whether he would be an active participant in a cause.
He valued family above all, and was proud of owning a Century Farm that had been in his family for 110 years.  Even in the last few days of his life, he treasured the time he spent with his three sons, six grandchildren and three great grandchildren.
 Bob grew up with every intention of living his life as a farmer, but a tragic car accident in 1954 left him with severe injuries. All he knew was farming, but with a young family to support, he sought another livelihood. The law firm that handled his car accident for the insurance company saw a young man with integrity and an unusual ability to gather and remember facts. The Grose & Von Holtum firm asked if he would train as a private investigator. He worked as an employee for the firm until 1964 when he moved to Minneapolis where he set up as an independent investigator working for his old firm as well as serious personal injury law firms in the Twin Cities.
Bob combined his patriotism, his concern for his draft-age sons and his investigative skills in opposing the Vietnam War. He himself had joined the Navy as soon as he was old enough at the end of World War II and was always proud of his service. The Vietnam War seemed different, though. He began to research the origins of the war and twice went with other activists to the Paris Peace Talks in 1970 and 1971. He gave speeches and marched in protests, always paying for his own expenses. One son joined the Navy and got through his service unharmed and another had a safe draft number. The third was denied conscientious objector status by his draft board because it was not based on religion. That son lived for a time in Canada, then returned. He was reclassified after the board heard his views and noted his father's public activism. As a veteran, peace activist and father, Bob was proud of each son's patriotism.
Another of Bob's passions was building a community of atheists. Bob came from an atheist family and was a life-long atheist himself. As he put it several years ago, "I was never indoctrinated into any supernatural or metaphysical religion. I have a lot of respect for people who are able to break away from that early indoctrination." He and his wife Marilyn joined American Atheists in 1977 and soon became life members. In 1982, when a local PBS station interviewed American Atheist founder Madalyn Murray O'Hair's son Bill Murray who had become a Christian, Bob called the interviewer and was invited to be interviewed himself. This brought him to the attention of other atheists in the area. With those new friends, he was a co-founder of Friends Free of Theism, a group that met for discussions and friendships.  FFOT led to the founding of Minnesota Atheists in 1991.
The Nienkerk family loved cars from the time his grandfather bought a 1903 Brush with wood axles. Bob bought his first car as a teenager and never looked back. He often regaled anyone who would listen with stories of all the new cars he had bought and all the data about each one – all from memory. He settled on what he considered the best line of cars available – Mercedes-Benz. He and Marilyn co-founded the local chapter of the Mercedes-Benz Club of America and led the club for 7 years, always with a new Mercedes or two in the garage – 24 over time.
He always had room for friends in his life – and there were many over the years who knew they could count on his discretion and loyalty. It was often a surprise to people who knew the outspoken Bob Nienkerk to find out that he shared his home with a succession of rescue cats. He was well known in the Richfield neighborhood where he lived for 50 years. Most of all, he loved his family and they loved him back.
He was preceded in death by his sister, Lois (Mrs. Clair) Engen.
Bob Nienkerk is survived by Marilyn, his wife of 50 years. He is also survived by his sons from a previous marriage: Dennis (Betsyanne Tippett), Dallas, Tex.; Larry (Jennice Cayne), Menlo Park, Cal.; and Steven (Jodi), Naples, Fla.; six grandchildren; and three great grandchildren.
The family wishes to extend special thanks to the volunteers and staff of Park Nicollet Hospice Services who provided at-home hospice services for the last six months of Bob's life. Thank you also to the friends and neighbors who provided care and concern during his illness.
A memorial service will be held at Richfield Community Center, 7000 Nicollet Ave., on Monday, June 29, at 5 p.m. Friends are invited to share anecdotes about Bob's life. Any memorials should be given to the charity of the donor's choice.
A family memorial will be held at a later date in Adrian, Minn.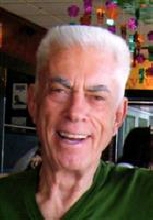 Thank you for sharing your
memory of Robert
Provide comfort for the family by sending flowers or planting a tree in memory of Robert Henry Nienkerk.
No thanks, please don't show me this again.