Obituary for Michael Dennis Koepsell
Worthington, MN

     Michael "Mike" Dennis Koepsell, age 54, was born on February 16, 1959, in Worthington, MN, the son of Ralston "Rock" and Rhonna (Hower) Koepsell.  He passed away peacefully on Friday, May 3, 2013, at his residence in Worthington.
     His most recent employment was as a construction supervisor for City Wide Insulation in Omaha, NE.  Previously he enjoyed his careers in trucking and construction. 
     Michael "Koeps" was an avid hunter, dog whisperer, and fearless handler of any vehicle with a motor, wheels or skis.  Whether he was operating a long-haul big rig or a small motocross bike, Mike could make any machine do it's magic.
     He was a dedicated family man to his son, Mitchell, and step children, Michael Keefe, Jesse (Mike) Buckley, Courtney Zukauska and Sarah Zukauska.  He loved to cook, eat and celebrate life with them at family gatherings.
      Mike absorbed knowledge from a wide variety of sources on a multitude of topics. He was fun to be around because he combined his astute observations of life with a wicked sense of humor.  He was inventive yet practical.  Most of all he loved to get a great deal, especially if it was for something that could serve double or triple duty over its lifetime.  He simply hated to see things go to waste.
     At an early age, Mike loved working with his dad at his grandfather's Gay Drive In. It's where he first honed his driving skills using a Willys Jeep.  He also mastered other key skills such as trash management, movie projection, public relations, and how to work in a family business.  He always appreciated how hard his parents worked to continue the family legacy at the Drive In and movie theatres while also holding down day jobs.
     In the last year and a half Mike was able to travel and visit many great places. He helped plan the trips--and he was always ready to go!  He spent extensive time with family and friends at the lakeside cabin that has been in his family since before he was born. Not only did he have the time to make wonderful memories with his family and friends, but one of Mike's last acts was to help renovate the cabin so the next generation could continue to enjoy it as much as he and his siblings had.
     He is survived by his son, Mitchell Rocky Koepsell, New Auburn, MN; siblings, Roxanne Koepsell, Aubrey,TX, Mark (Sara) Koepsell, Worthington, MN, Kathryn Hoffman, Brooklyn Center, MN, and John Koepsell, Virginia MN; step children, Jessie (Mike) Buckley, Courtney Zukauska and Sarah Zukauska; nieces and nephews, Eric (Courtney) Hoffman, Danielle (Danny) Heinzmann, Samantha Hoffman, Joseph Koepsell, Anna Koepsell, Laura Koepsell, and Benjamin Koepsell, and grand nephews, Jackson Heinzmann, Rockford Hoffman, and Wesson Hoffman.
     Mike was preceded in death by his stepson, Michael Keefe; parents, Rhonna (Hower) Koepsell, Ralston "Rock" Koepsell, and grandparents, Gay and Nina Hower, and Al and Edith Koepsell, and Edith's second husband, Dewey Montgomery.

     Visitation will be from 5-7 pm on Tuesday, May 7, 2013 at the Benson Funeral Home in Worthington.  Burial will be at later date at the St. Mary's Cemetery in Worthington.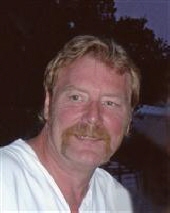 Thank you for sharing your
memory of Michael
Provide comfort for the family by sending flowers or planting a tree in memory of Michael Dennis Koepsell.
No thanks, please don't show me this again.