Obituary for Margaret Ruth Ling Canfield Sloan
Margaret Ruth Ling was born September 9, 1914, on the family farm in Round Lake Township, Jackson County. At the time of her death she was 105 years old.
She attended country school down the road from the farm, then in town, and graduated high school in 1931, at the age of 16. She stayed on the family farm for two years, then attended Mounds Midway School of Nursing in St. Paul and graduated in February 1936. She married Thomas Hawley Canfield III (b. March 31, 1901) the same month, February 22, 1936, and they lived near the St. Paul campus of the U of M until Tom's death.
Tom got his Bachelor's degree in poultry science and then worked as a chicken and turkey chick salesman for several years. He then went back to the U of M to get his Master's and completed it in 1938. He became a professor in the School of Agriculture, teaching in the poultry science department. Margaret worked as a nurse at Midway Hospital in St. Paul all while they were married. Tom was an athlete, and played basketball football and baseball, and taught Marge how to keep game scorecards. She was a huge fan of the Twins and all college basketball. She and Tom also maintained a space in a community garden for many years.
Their son, Thomas Hawley Canfield IV, was born March 9, 1937. Tommy died of leukemia January 23, 1942. Their daughter, Patricia Ling Canfield, was born April 18, 1949. Tom contracted tuberculosis in approximately 1940 and spent a year in a TB sanitarium near Walker, Minnesota. Treatment at that time was to deflate the affected lung to rest it, resulting in greater stress on the heart. Tom III died of a heart attack March 10, 1957.
Margaret worked 17 years at Midway Hospital, most of those years as assistant night supervisor and supervisor. In 1960 through 1965 she taught medical nursing at the University of St. Catherine. From 1966 to 1969 she was an instructor of public health nursing at St. Olaf College, in Northfield, Minnesota. In the fall of 1969 she moved to the U of M as an instructor and eventually an associate professor in the School of Public Health, and she retired in 1977. She then did freelance consulting work for several nursing programs around Minnesota and Wisconsin, doing evaluations of current programs and advisory work to schools starting new programs.
After Tom died Marge went back to school at the U of M during the summer months, and over the years she obtained a Bachelor's degree in nursing administration in 1959, a Master of Education degree in nursing education in 1960, and a Master of Science degree in public health in 1966. She married Hubert (Todd) J. Sloan December 28, 1960, and they made their home in Roseville, MN until his death May 1, 1974. They enjoyed traveling, and made a trip to Africa, Puerto Rico, and many trips to England. On one trip they spent a year in Great Britain. They traveled all around the U.S. to visit friends and family, and they also played A LOT of golf. They often played with Bob and Norma Paulsen, and later with Bob and Shirley Paulsen. Their highlight was playing a round at St. Andrew's in Scotland.
Marge married George Wilkens on June 4, 1977. They lived in Chicago for a year and in Harlingen for a year, and they were divorced in 1980.
Following her retirement Marge lived in Harlingen, Texas. She was a volunteer at the Harlingen Public Library, and an avid contract bridge player. She and her bridge friends traveled to play in tournaments all around the U.S. Over the years she became ranked as a Junior Life Master. She continued to travel, and went with Marcia Paulsen to study at the Elderhostel in Paris, visited Robert and Diana Meyer in Paris, traveled to England several times, went to a language school in Cuernavaca, Mexico, and continued traveling around the U.S. to visit friends. She always stayed particularly close to her family, and enjoyed keeping up with the new additions to the families of her brothers and sisters and their children. She loved visitors, cards, and pictures! In 2006 Marge moved to Excelsior and lived with Marv and Pat until her death on June 8, 2020. She was the last living family member of her eleven brothers and sisters.
She is survived by her daughter, Patricia Sloan (Marv) Onken, her grandson Nathan (DeAnna) Thomas Onken, her great granddaughter Tegan Onken, her grandson (Rob) James Robert Onken, her grandson-in-law Josh Arredondo, and at the time of her death, her brother-in-law Robert H. Paulsen.
She is preceded in death by her mother Annetta Mae Moar Ling Christiansen, her father Clifford Frank Ling, her son Thomas Hawley Canfield IV, her husband Thomas Hawley Canfield III, her second husband Hubert (Todd) John Sloan, her brothers and sisters Alice May (Raymond) Jenkins, Francis Arthur (Myrtle) Ling; Cecil Vernon (Beryl) Ling, Ada Stella (Dale) Bloxham, Carlos Glen (Dorothy) Ling, Clifford Paul (Mardella) Ling, Charles Irwin (Winifred) Ling, Mayme Rachel (Joseph) Smith (Ralph) Kilker, Harriet Ruby (Herman) Meyer, Norma Lavonne (Robert) Paulsen, Marvin George (Dolores) (Marilee) (Penny) Ling, and several nieces and nephews. She will be buried privately at Round Lake Cemetery.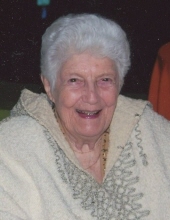 Thank you for sharing your
memory of Margaret
Provide comfort for the family by sending flowers or planting a tree in memory of Margaret Ruth Ling Canfield Sloan.
No thanks, please don't show me this again.