Obituary for Kenneth Zylstra
Kenneth Ray Zylstra

August 23, 1942 - October 19, 2020


Kenneth Ray Zylstra was born in the Worthington hospital on August 23, 1942. He was the third child of Katrinus (Gus) and Agnes (Hoekstra) Zylstra. Kenny was baptized in the First Reformed Church in Bigelow, Minnesota.

As the only boy in the family, Kenny enjoyed helping his dad on the farm and running errands to town for parts and other farm items. In his free time, he enjoyed spending time outside with his three sisters, Beverly, Shari, and Carolyn. Soon after graduating from Ocheyedan (IA) High School in 1960, Kenny joined the US Army hoping for adventure. He trained at Fort Ord in California, was stationed at Ft. Bliss in El Paso, Texas, and served as a radar operator at Camp Page in Chuncheon, South Korea. Ken was always proud of his service to our country.

After being discharged from the army, Ken attended Worthington Junior College where he studied agriculture and art. During this time, he met the love of his life, Eleanor DeBuhr. They were married at Bethel Reformed Church in rural Ellsworth, Minnesota, on August 21, 1965. The next year Ellie gave birth to their first child, Susan Lynn.

Ken went on to study industrial arts at Mankato State College where he graduated in 1968. While Ken briefly taught in Luverne, Minnesota, Brian Keith joined the family. Kevin Leroy came along while the family was living in Worthington as Ken completed his master's degree in vocational rehabilitation through Mankato State.

In 1971, Ken began working for Hope Haven and he and Ellie moved their small family
to an acreage near Rock Valley, Iowa. In his career as a vocational evaluator, Ken thrived in finding inventive solutions and adaptive technology to allow his clients to do meaningful work. In Rock Valley, Ken served as a deacon, elder, and catechism teacher at the First Reformed Church.

Ken and Ellie's family continued to grow as they welcomed LeAnn Kay, Allen Ray, and Jason Kent into the family. The Zylstra acreage was always filled with kids, foster "kids" from Hope Haven, dogs, and dirt bikes. On this small farm, the six children experienced a "free range" childhood filled with tinkering, repurposing, and exploring hobbies without necessarily following today's safety guidelines. On road trips in the new Dodge van, Ken always took the "scenic route." All of his kids remember the counting of heads, camping, and cooking on an open fire.

As the children grew and left the house, Ken transitioned into consulting work.He and Ellie moved to Worthington in 1998 to be closer to their families. As side jobs, Ken fixed nail guns and he and Ellie bought and fixed up rental properties. They joined the American Reformed Church where Ken served as an elder and attended the Men's Brotherhood. Ken had a heart for outreach and shared the love of Christ as he cared for and witnessed to his friends, family, and the immigrant families in their neighborhood.

Ken and Ellie spent countless hours on the road traveling and visiting children and grandchildren in Minnesota, New Hampshire, Georgia, Kansas, Florida, and Iowa. They hosted family for weekends in Worthington and at their favorite timeshare locations. Spending time with "Grandpa Buddy" always included fun, creativity, and adventure for his sixteen grandchildren. Whether fishing, woodworking, feeding the squirrels, or cooking on the wood burning stove in the "Teddy Bear Workshop," Ken always managed to teach a life skill or lesson in the process.

In his free time, Ken enjoyed working in his woodshop, doing genealogy with his sister, Shari, and researching and presenting Bigelow history. He created and maintained the garden at Pioneer Village in Worthington and worked to get the museum's B John Deere tractor working again. Ken also liked to tinker with small engines, listen to talk radio, and spend time in the garden. He loved sketching, inventing, and building solutions to problems out of the things he already had in his junk pile or garage. Anyone who spent any time at all with Kenny realized he didn't know a stranger. There always seemed to be someone stopping by for a bottomless cup of coffee, a few laughs, and free stories.

In the fall of 2016, Ken began experiencing symptoms of weakening muscles that would eventually be diagnosed as ALS. Throughout his life and debilitating disease, Ellie lovingly cared for her husband. Ken and Ellie continued to enjoy visiting with friends, relatives, and care takers even as the Coronavirus limited in-person visits. Ken was receiving respite care at the Cherokee Specialty Care Center when he passed away peacefully on Monday, October 19, 2020. A private family service will be held at the American Reformed Church in Worthington on Friday, October 30. Burial will be in Ransom Township Cemetery. Circumstances permitting, the family is planning a Celebration of Life service for Ken next summer.

Those left to cherish his memory are his wife of 55 years, Eleanor, six children and their spouses, and sixteen grandchildren.

Susan and Lance Hansen of Champaign, IL

Brandon,
Keatton, Maicynn Hansen

Brian and Lisa (Jaarsma) Zylstra of Pella, IA

Andrew,
Matthew Zylstra

Kevin and Paola (Pinto Perdriel) Zylstra of Naples, FL

Mia
Valladares-Pinto, Grace Zylstra

LeAnn and Mike Sagerer of White Bear Lake, MN

Collin,
Sophia, Thomas Sagerer

Allen and Becky (Carlson) Zylstra of Altamont, KS

Lillian,
Emilie, Elisabeth, Olivia Zylstra

Jason and Katie (Volgarino) Zylstra of Cedar Falls, IA

Zoe,
Parker Zylstra

He leaves behind two sisters, Beverly Attema of Ventura, CA, and Shari (Verl) Jacobsma
of Worthington and their families. From Ellie's family he leaves behind Paul DeBuhr, Marlyn (Mary) DeBuhr, Marilyn Groen, Kathy (Gary) Graves, Calvin John DeBuhr, many nieces and nephews, as well as close relatives and many friends.

Ken was preceded in death by his parents, Gus and Agnes Zylstra, his parents-in-law,
Calvin and Pearl DeBuhr, brother-in-law, Ron Attema, and sisters, Barbara (infant) and Carolyn Zylstra.

Because outreach and evangelism were so important to Ken, the family asks that
any memorial donations be made to the American Reformed Church, Worthington.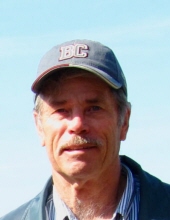 Thank you for sharing your
memory of Kenneth
Provide comfort for the family by sending flowers or planting a tree in memory of Kenneth Zylstra.
No thanks, please don't show me this again.