Obituary for Frederick Hardy Rickbeil
IN LOVING MEMORY:

F. HARDY RICKBEIL Worthington, Minnesota

     F. Hardy Rickbeil of Worthington died Sunday, May 16, 2010 at South Shore Care Center in Worthington.
     Born June 21, 1908, above his parents' hardware store in Loma, North Dakota, he was the son of Frederick S. Rickbeil and Laura Mabel Hardy Rickbeil. Hardy and his family moved to Worthington in 1920 and he grew up with a great love of outdoors, hunting, fishing, and enjoying the luxury of living near Lake Okabena.
     He attended the University of Minnesota after high school until his father became ill and was needed at home to help run the family hardware and appliance business.
     He and his high school classmate, Bethel Knapp were married on November 22, 1931 in Sioux Falls, South Dakota. He and Bethel had a wonderful 74 years together until she passed away in 2005.
     His dedication to the Worthington Community was exemplified by his active participation and leadership in almost every city organization and committee. He was especially interested in Kiwanis and the Masonic Lodge and attended meetings as long as he was able. He was recently acknowledged as the oldest living Mason in Minnesota. His leadership extended beyond the community. He served as president of the Minnesota Retail Federation, as president of the National Retail Hardware Association, as president of the National Appliance Retail Dealers Association and received national recognition in 1958 as Brand Names Retailer of the Year.
     He is survived by one daughter, Dianne (Don) Frerichs of Rochester Mn., three grandchildren, Craig Frerichs of Plymouth, Mn. and 2 great grandchildren, Ryder and Morgan, Scott (Lisa) Frerichs of Hockessin, De. and 3 great grandchildren, Nicole, Katrina, and Leah, and Krista (Chris) Preble of Leesburg Va. and 2 great grandchildren, Alexander and Kaytlin, and one son Dick (Judy) Rickbeil of Worthington, seven grandchildren, Martha (Judd) Sather of Grant, Mn. and 3 great grandchildren, Bjorn, Kai, and Gunnar, Mark (Stephanie) Rickbeil of Billings, Mt. and 3 great grandchildren, Peder, Bengt, and Annika, Emily (Eric) Turney of Big Bear City, Ca. and 3 great grandchildren, Gretchen, Garrett, and Anja, Paul Rickbeil of Kiowa Co. and his fiancee, Emilee Litow of Laramie Wy., Tom (Melissa) Rickbeil and 1 great grandchild, Anna, and Dan (Angie) Rickbeil of Mankato, Mn. and 2 great grandchildren, Eliana and Claira, and Anne (Chad) Pavlick of Red Lodge Mt.
     He was preceded in death by his wife, Bethel, a brother Robert, a sister Myrtle Schutte, and one grandson Randall Frerichs.
     Memorial services will be held at First United Methodist Church in Worthington on Saturday, May 22, 2010: Masonic rites at 10:00, graveside family service at 11:00, visitation with family and friends at 1:00 and the Memorial service at 2:00.

Memorials are preferred and requested to First United Methodist Church in Worthington.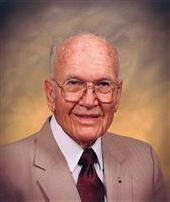 Thank you for sharing your
memory of Frederick
Provide comfort for the family by sending flowers or planting a tree in memory of Frederick Hardy Rickbeil.
No thanks, please don't show me this again.